December 2nd, 2010
The perfect way to travel in New Zealand if you're not in a rush or looking for a completely planned out holiday is by campervan.
So before departure I had done some searching on the web about how and where to rent a camper and because of the popularity of it I found it to be pretty easy to get in contact with the different companies.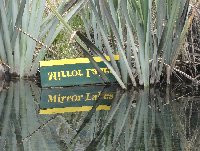 Travel Experience Bluff
Having picked up our Happy Camper our journey along the south coast of New Zealand's South Island could begin.
The camper was great and had so much space to eat, sleap or play guitar for that matter. It turned out to be really convenient because when we wanted to go on an organized tour we simply parked the van and joined the tour group.
Travelling by camper also gives you the opportunity to camp out in some of the most beautiful spots that you'll find in New Zealand and waking up and stepping out of the van in the morning to have breakfast on the world's most stunning beaches without a tourist around was just priceless!
We drove along Slope Point, Bluff, Te Anau, Milford Sound, Wanaka and many more places. A great trip and the perfect way to travel New Zealand.