November 17th, 2010
Adelaide is one of the bigger cities we visited during our stay in Australia and we stayed here for three days. The hotel was really central and good.
The thing about Adelaide which I really like is that they are food lovers and there are a lot of nice places to eat and indulge if you will go for a walk over town.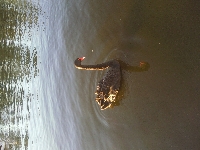 Travel Adelaide
Haighs Chocolates is something not to miss and I guess not just Adelaide but Australia as a country is known for Haighs tasty bites. Unfortunately we got to the store when it just closed..
Sushi Train is a great place to eat good sushi without waiting for a table or pay ridiculous prices. It was also one of the first times we actually ate sushi on our holiday in Australia and soon after discovered that this was the perfect food for us, fast, tasty and healthy!
We also headed to the Adelaide Central Market which is really nice and they sell all kinds of local produce. Another place which is great for dining at night would be the Rundle Mall area. O and if you're going to Adelaide you should also try Brunelli's chocolate creations, all kinds of cakes and figures made out of real Aussie chocolate:) It actually is a cafe so you can also come here for drinks.