February 7th, 2011
During my holiday two weeks ago in Hurghada me and my family stayed at the Shedwan Golden Beach Resort and eventhough we had to interrupt our holiday because of the political situation in Egypt at the moment I would like to take this opportunity to recommend this hotel.
The Shedwan Golden Beach Resort was very clean and well looked after. Our room was spacious and had a great beach view. There were also two pools which were nice.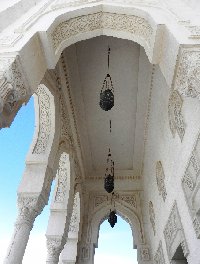 Where to go in Hurghada
During our time in Hurghada we did several tours into the desert where we visited a bedouin village and a quad motorbike ride which was a lot of fun, especially the kids loved that.
We also did some snorkeling and we visited Paradise Island which was gorgeous with the turqois water and the colourful fish! It's also a place to tour to if you want to escape the heat of Hurghada city.