March 3rd, 2011
Every now and then I drive from Tampa to Orlando to visit my sister and her family or we see eachother somewhere in the middle:) This time we wanted to do something special with both of our families so we decided to take them for a weekend of fun to the Universal Studios.
The kids have been asking to go there since as long as I can remeber so it was time we got the deal sealed!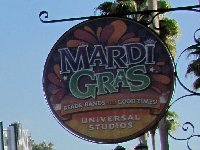 Holiday in Orlando
While the boys loved all the adventure rides and the action figures the girls had the best time in the zoo where we visited the orca show and of course lots of other animals.
I can say that the 'parents' had a nice time too, relaxing in the sun while the kids were playing and I would recommend spending a weekend at the Universal Studios of Orlando to anyone looking for a place to head with the family.