March 30th, 2011
In the first week of March me friends and I went on a long weekend trip to Budapest in Hungary. We travelled by train which was a perfect way to travel and departing from Vienna we reached Budapest in about two hours.
We had booked a room at the three star Budapest City Central in the historic centre of the city and stayed in the heart of Budapest the entire stay, simply because there was enough to see and experience.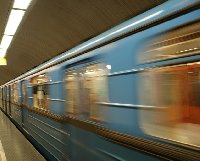 Where to go in Budapest
I loved the sight of Budapest by night and look out over the river Danube where the banks of the city parts of Buda and Pest are united .
I would recommend travelling to Budapest to anyone because it´s a great travel destination for a long weekend away and a perfect city for sightseeing, dining out and simply admire the stunning architecture with buildings like the Parliament Building and the Hungarian State Opera as two of the many city jewels.