April 1st, 2011
A few months ago I found the website of CWAF, the Cameroon Wildlife Aid Fund, online while searching for a volunteer program in Africa.
I had no particular country in mind but I knew that I wanted to do voluntary work in with animals and maybe work in a shelter or participate in a conservation program to help misplaced or hurt animals and get them back to their natural habitat.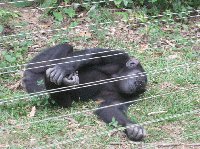 Where to go in Yaounde
The Cameroon Wildlife Aid Fund helped me get in contact with the Parc National de la Mefou, near the capital city of Yaounde where I was placed in a three months volunteer program working with primates
Physically the work was pretty demanding considering the tropical weather conditions. It was really hot and humid which turned playing with the young energetic apes into a real struggle. At the same time though working at Mefou was such a rewarding travel experience.
Doing voluntary work like I did in Cameroon will change your view on the place you travel to and in general the way you will look at life, appreciate it more.
The forest base camp I stayed at was located at about an hour drive from Yaounde so don't count on any shopping malls nearby:) The program costed about 2000 USD for a three months period which is a sort of donation really that goes to the organization and serves to take better care of the animals in the park.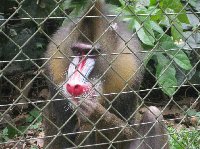 Where to go in Yaounde
Obviously if you're staying a shorter amount of time you will also pay a smaller amount. On top of that all the volunteers pay for accomodation and food. I uploaded some pictures of the friends I made in Cameroon during my stay there and for more info just visit the CWAF website.