May 4th, 2012
The city of Sacramento can be quite interesting to visit because it is the capital city of the state of California so if you're interested in learning more about the California government this is good place to start exploring!
Being a teacher I have visited Sacramento several times and of course a visit to the Capitol Building and the office of Mr. Arnold Schwarzenegger is always requested.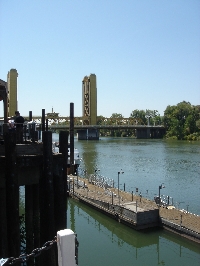 Vacation in Sacramento
But of course Sacramento has more to offer than politics and the architecture of the Modern Era with buildings such as the Ziggurat, a pyramidal office in West Sacramento is pretty impressive.