December 26th, 2009
Kalbarri in Western Australia is a great place to photgraph wildflowers in season when the fields get their amazing colours.
Western Australia is famous for its gorgeous wilflowers and Kalbarri is a great place to enjoy these beautiful flowers. There are more then 10.000 wildflower species and in spring numerous tourists make their way to this part of Australia.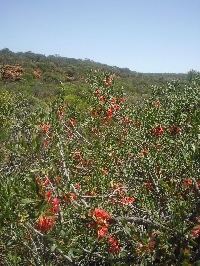 Tourism Kalbarri
The pink mulla mulla wildflower or the Bright Podolepis wildflower can be spotted from your car while driving through the Kalbarri National Park but the best thing to do is pull over your car and get up close to take some good photos.