February 8th, 2010
My journey in Peru was an intense experience, something impressive like a mother looking into the eyes of her first born child, realizing was life is all about.
If you want to see Machu Picchu I would recommend getting up early to take the 5.30 am train that will take you up there. You should try the local coca leaves tea if you want a good wake up call:) Getting up this early is the best way to blend in between the locals and you will be able to see the real Peru from the different train stations. You will see some locals climb up the roof of the train to get a ride, quite an unique experience!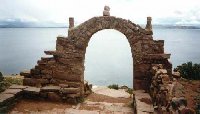 Pictures of Peru
Walking up and down the hills all the way to Machu Picchu and even further to Lake Titicaca my curiousity for this amazing country grew with every step. It was here that I had the joy of visiting the floating islands of the Totora village made entirely out of bamboo.
Bamboo is a very important kind of material for the and the small islands are constructed by bamboo sticks braided together and anchored with rocks to the bottom of the lake. They also use the bamboo to construct and built their houses, boats and everything else on the island. Being also an eatible material, bamboo isn't only use to construct floors and walls but the village people literally eat off the floor which was quite an experience.
The markets are a beautiful place with all the amazing colours, smiling kids and street vendors selling their arts and crafts.
If you have the chance go and take a flight over the Nazca lines of Peru. The Nazca lines are a series of ancient drawings on animals like lizards and moneys in the middle of the Nazca desert and even today their significance is still a mystery.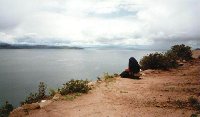 Lake Titicaca in Peru
The whole journey will be a great mental challenge and you will grow so much personally from all that you will experience. I don't think there is a place as fascinating as Peru, a place where even the local arts blend in with nature and where the people have a great respect for everything they have been given, literally. Before drinking from a cup of water they thank the earth by versing half of the cup onto the ground as they say para la Pachamama, to Mother Earth.
It might not be an easy journey but who wants to travel in luxury should visit the Maldives. Here in Peru, there are no tourists and the people how come here are travellers interested in the people and their culture.