February 17th, 2010
It was september of the year 2000 when I made this trip to Japan at the age of 23. I met Yuko, my girlfriend at the time, on the internet and after two years of talking and writing to eachother we decided to meet up in Japan, her home country.
I was so exciting of travelling to Japan and not even in the first place to see Yuko but finally I would get to visit the country of my dreams. When I was little I grew up with all the Japanese cartoons and action figures and now I would see the place where all that creativity came from!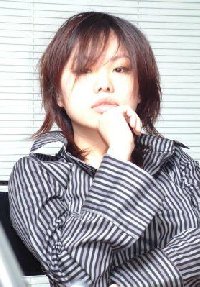 My Japanese friend Chiaki
In Japan there are so many places to visit and you will be amazing by their amazing culture. You will also find yourself in a sort of culture shock just after you have arrived as it's a completely different world.
The people are really unique and I remember the great respect they have for life and people in general. The precision of a simple salute and the sympathy the y're able to transmit with a single smile is amazing.
As for natural beauty, Japan is maybe one of the richest countries I know. They have the most stunning gardens, temples and walks spread over interesting cities like Tokyo, Kyoto and Osaka. You could vsit The Great Buddha of Kamakura or the many medieval castles in Odawara. There is so much to see in every city and every suburb!