April 14th, 2010
The Serengeti National Park is one of the best places, if not the best, to spot wildlife and the way to do this is by game-drive.
These jeep safaris allow you to spot the Big 5 which refers to Lion, Leopard, Rhino, Elephant and Cape Buffalo.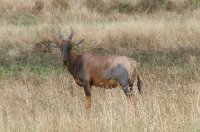 Wildlife photos Serengeti..
The term Big 5 was used by game hunters and refers to the difficulty they had of bringing these large animals down.
Today tour operators use the same term to describe the ferocity but also the beauty of these animals.
During our game drive which starts early in the morning to avoid the heat we spot some zebra's, impala's, giraffe's, buffalo's, hippo's and even elephants.
I can't believe I'm finally realizing this dream of mine and it really is so impressive to experience and witness this raw nature.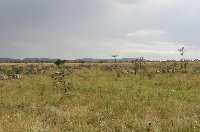 Pictures of the Serengeti..
The next day we continue with a second game drive and this time we're even more lucky and spot a leopard up in a tree! We also encounter a large pack of lions with their cubs, amazing!
In the afternoon we hop to see a cheetah and maybe a rhino so we can complete our Big 5 adventure. Unfortunately we have 24 hour permit and after a few hours of searching our guide decides to call it a day but then one of his collegues lets him know a group of cheetahs has been seen so we give it a last shot.
After a short detour off road we spot a group of young male cheetah's and a few minutes later we even spot their mother! We even got to see some action when the mother cheetah started chasing an impala. Luckily for the impala it got away but we were glad we had the opportunity to witness this at the last minute.
We had a great stay in Tanzania and the Serengeti National Park was so much more then I expected. The park is amazing and you'll have the opportunity to encounter these beautiful animals and observe them from nearby, a dream come true!