May 21st, 2010
Last summer we have been on a road trip from Germany through Poland, Belarus, Lithuania and Latvia all the way up to Estonia with Tallinn as our final destination.
To avoid extreme cold temperatures we choose to go in August and we couldn't have made a better choice.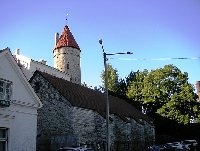 Tourism Tallinn
Road conditions were good and with several stops on the way we completed our travel programme.
I'll start off writing something about Tallinn, the capital of Estonia and will try to keep up blogging about the other cities too.
Tallinn in August was just beautiful and we had a clear blue sky during our entire stay.
Tallinn's Old Town is very characteristic with beautiful painted houses and buildings. You can easily loose yourself walking through the city center's narrow streets as every angle will distract you from your initial walking plan, at least that was how it went for us and I found something interesting to see on every corner.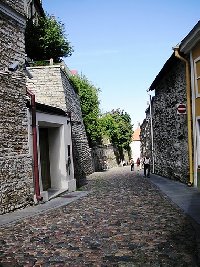 Tourism Tallinn
Only the entrance to Tallinn's Old Town, Viru Gate which was part of a 14th century built larger gate system, would be a good enough reason to visit this beautiful city. In Old Town you will find many unique constructions and churches which make a visit to this part of Tallinn a great esperience.
One of these is definitely the Alexander Nevsky Cathedral, a masterpiece and a reminder of the period when Estonia was still part of the Russian Empire.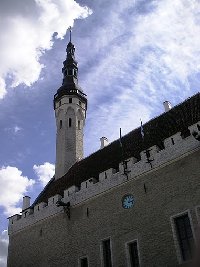 Tallinn's main square is called Raekoja Plats and here you'll find the perfect place to recharge your batteries, have a drink or a bite and start people watching as tourists and locals alike are drawn to this central Town Hall square.
Another great point to view this city from above would be from the tower of the St. Olaf's Church which will offer you one of Old Town's best panorama's.