January 2nd, 2014
Little Buddha in Amsterdam had a great NYE Celebration with a great DJ Lineup (Dj Roog, Dj Sean, Dj Michael Mendoza, MarlDexx, Samsa and more) and a very nice EleganceLuxuryNightlife theme including beautiful dancers and a cheerful countdown.
They had some great VIP tables and excellent staff members on floor. From the VIP Tables the view of the DJ decks could not have been better and we definitely had fun dancing 2013 away!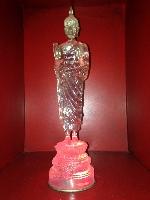 The Little Buddha
The personal hostess really made our night a perfect one and provided us with drinks all night long. We loved the EleganceLuxuryNightlife celebration at Little Buddha Amsterdam and wish everyone a great 2014!