June 25th, 2010
For my work as an engineer I made a trip to Qatar which is one of the booming states of the Middle East and at least in the top 10 of most richest countries in the world.
Besides the things I had to do for work luckily I also had the opportunity to see something of Doha, the capital city of Qatar.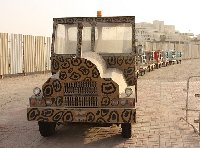 Tourism Doha
There are many things to do and see in Qatar and besides the top 10 reasons to stay in your ultra luxurious resort, as there are so many and good chances are yours comes with a gigantic pools and great indoor activities, there are also a lot of nice sites in and around Doha.
At night my favourite thing to do in Qatar wherever you are is to visit the local souq, a typical market in the Middle East that is famous for local produce, textiles and all kinds of nice souvenirs to bring back home.
As for Doha just open your travel guide and they will mention the Souq Waqif which is a great feature of Doha nightlife and a meeting place for the locals.
During the day there are many things to see around town and if you're planning on sightseeing keep in mind to protect yourself from the sun and bring enough water.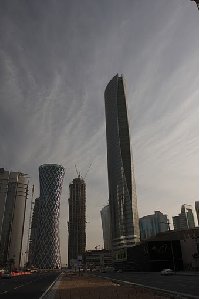 Tourism Doha
In my top 10 list of interesting things to do would be a walk along Doha Corniche Street which is a building place for commercial players and filled with impressing skyscrapers. Also Doha Bay is a relaxing place with amazing views of the Doha Skyline. Here you'll also find the Museum of Islamic Art, a great peace of Qatar culture.
Other things to do as soon as you leave the airport and are in need of some fresh air and a bay breeze would include a walk along the boulevard where you can cool off in the shade of the palm trees and admire the Pearl Monument.