July 15th, 2010
During 7 months I lived in Rome for my job and in the weekends I always tried to explore either the more rural sites around the city or organize some trips with my colleages to other cities like Florence or Venice.
A day trip to Florence from Rome will take you a bit by car so getting up really early would be a smart idea. Of course you don't have to make a day trip out of it because Florence is a beautiful city and you could easily spend a few days here.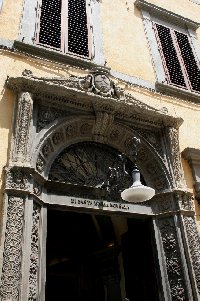 Travel Florence
Because we had organized this day trip to Florence we all decided to start driving around 6 in the morning, which obviously was the downside of the whole trip..but at least we had enough time to discover this beautiful city!
From Rome to Florence took us about three hours by car which is about the same time you would spend driving in the other direction from north to south if you want to drive from Venice to Florence.
Florence was absolutely gorgeous and it will be a challenge to describe all the things to do or all the things to see in this city. Well, Florence is famous for its Ponte Vecchio bridge so lets start with that one!
The Ponte Vecchio would be the gateway to the center of Florence and a true eyecatcher with its immense crowd and shiny jewelry shops. From the Ponte Vecchio you will be able to move in different directions and I guess you don't really need a city map, although a travel guide or something like that would be interesting if you want to hear or read about the history of the buildings.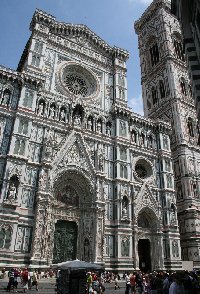 Travel Florence
Another symbol of Florence and the region of Tuscany would be the statue of David by Michelangelo.
Then of course Piazza del Duomo, or the Duomo Square with the gorgeous Duomo of Florence, the Basilica of San Lorenzo, Basilica di Santa Maria Novella and constructions like the Catedrale di Santa Maria del Fiore or the Museo dell'Opera del Duomo.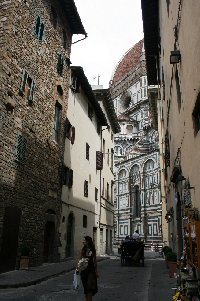 Florence is filled with masterpieces and trying to list them feels impossible as there are so many things to see as this city truly is one big touristic attraction!