August 19th, 2010
From Pasto in the south of Colombia we started travelling north in direction of Popayan, the capital city of the Cauca district and another place that is known for its beautiful architecture.
Like San Juan de Pasto also Popayan has some gorgeous churches and sqaures which decorate its historic center making it a real pleasure to go for a walk up and down the streets of this town.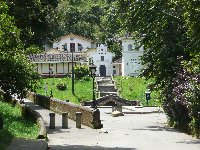 Travel Experience Popayan
Walking through the center of Popayan you will have some beautiful views of the Puracé volcano in the distance.
Popayan carries its title The White City with pride and downtown Popayan is filled with beautiful white buildings and churches with the gorgeous Cathedral of the Basilica Nuestra Señora de la Asunción Church at the center of attention.
Also the churches of San Francisco, San José, Santo Domingo, San Agustín and the Belén chapel are all in white, turning the city center of Popayan in on of the most beautiful places of antique Colombia with a strong architectual tradition.
Popayan is also home to the ancient Indian pyramid of El Morro de Tulcán, the city's most important archeological sites and one of the touristic drawcards to this part of Colombia.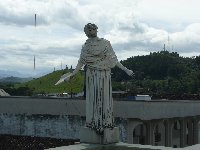 Travel Experience Popayan
The pyramid was found by the Spanish and some of the more important members of the community that lived here many centuries ago were burried at El Morro de Tulcán. Walking through the streets of Popaya you will catch a glance of the pyramid in the distance.