August 5th, 2011
Having stayed at La Seranna Eco Farm and Hostel in Salento I must recommend it to everyone who is planning to visit this part of Colombia in the north-east of the department of Quindío.
I left for a trekking through the Cocora Valley which when discovered by the many hiking-lovers and adventurous tourists made Salento a poular destination again after a long period of isolation after cities like Bogota and Cali could all of a sudden be reached without passing through Salento by train.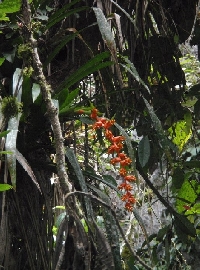 Tourism Salento
Maybe it has been this isolation from the more modern society that has helped Salento preserve its rural charme making it the perfect location to enjoy Colombian nature at its best and hide away in a place like La Serrano.
The Cocora Valley, part of the Los Nevados National Natural Park, is a great hiking itinery because of its famous wax palms. The Quindío wax palm has become a national symbol for Colombia and is the reason why a lot of visitors are drawn to this part of the country. The palms grow up till 50 meters and hiking through the valley they decorate its hills like a Bogota skyline.
La Serrano would complete your Salento experience because of its true Colombian hacienda hospitality and its also nice to see how the staff treats its guests. The owner Jon will be able to tell you everything about the region but being from New York will also share some great other stories with you! The food was excellent btw:)