August 31st, 2010
Last year I went on a city trip for work to Washington DC and stayed there for three days.
Washington is a very nice city to visit and we had the luck that my boss had arranged a city tour on the first afternoon after our arrival in Washington.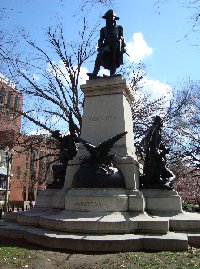 Vacation in Washington
The city tour was a guided one and very interesting.
We toured along world known attractions like the Washington Monument, named after the first U.S. president George Washington, the White House and the United States Capitol building on Capitol Hill.
The latter forms a meeting place for the United States Congress and the legislature of the Federal government.
The highlight of my stay in Washington and the sightseeing tour is without a doubt the visit to the White House, the most important landmark of Washington DC as the capital city of the Columbia District and the United States of America.