September 7th, 2010
Khasab is located in the northern tip of Oman and easily reached also from Dubai as a lot of tourists decided to book tours up to Khasab because of the nice landscape and tranquil atmosphere.
We also stayed in Dubai for a holiday and went to Khasab on a weekend trip which today, compared to many years ago, is rather easy like I sad because of the building of the modern coast road which leads from the United Arab Emirated to Oman.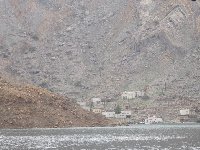 Travel Khasab
In Khasab we stayed at the Golden Tulip Resort which was literally like an oasis in the middle of a desert.
The Gulden Tulip Resort is a very beautiful and stylish hotel and a very popular place to stay in when you're travelling to Khasab, also because there are few hotels to choose from.
The hotel rooms were clean, modern and had great views of the Khasab coast and the Musandam peninsula with its boats and if you're lucky you might even spot some dolphins! Breakfast in the morning included all kinds of tasty breads and drinks while for lunch we often sat down at the terras near the pool
To spot some of the dolhpins we made a boat ride which was really cool and the animals came really close. Some of the other travellers went diving but since I never got my diploma I prefered to go snorkeling which was also nice.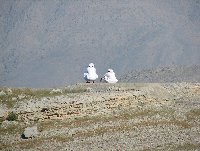 Travel Khasab
These boat trips can be arranged at your hotel in Khasab and in our case the staff of the Golden Tulip Hotel helped us organize our day trips from and to the hotel.
Besides the Golden Tulip Hotel there are some other accomodation structures in Khasab and even a very modern shopping mall where you'll find all kinds of Western brands and products.