September 22nd, 2010
During my two months of studying abroad in Japan I stayed in Hirakata City where I met my fellow students and my personal Japanese speaking partner, which turned out to be a great match.
Together with the other girls we decided to organize a day trip from Hirakata to Kyoto, which lies north of Hirakata and can be reached by public transport.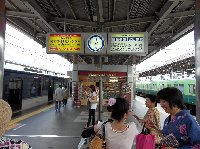 Travel Kyoto
We had a great time out and Kyoto was such an amazing place. We spend the whole day sightseeing and went to see a lot of gorgeous attractions that you will definately find in your Kyoto or Japan Travel Guide.
But in case you won't have one, let's kick off with the golden Buddhist temple of Kinkaku-ji, what a masterpiece and without a doubt a must see if you're visiting Kyoto.
This temple, also known as the Golden Pavilion, will have you taking photographs from every angle as it's simply stunning. If you take a closer look around the pond that reflects the building you might even see more than its reflection.
We spotted a curious turtle that wasn't camera shy and even some of his fishy friends swam in for a photo!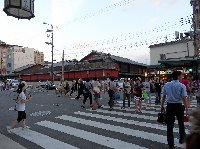 Travel Kyoto
The panoramic view of Kinkaku-ji is amazing though and you will love visiting this place, it's almost kind of magical.
You can get to the site of Kinkaku-ji by bus, at least we did so and it was pretty comfortable. It's also a great way to peek out of the window and take pictures of the locals and the sights around town.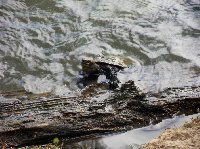 I loved the Japanese architecture in Kyoto and the buildings were so impressive. Next time I come to Kyoto I would like to book a guided tour around some of them to learn more about the history of the buildings and travel some of the less ordinary roads.
We also did some shopping, the boutiques are really cute, and we entered a game hall to get our pictures taken. To end our travel adventure to Kyoto we went out for dinner and I discovered my favourite Japanese dish, Ramen!!