February 9th, 2010
Japan had always been my dream travel destination and last Easter I finally had the opportunity to go there. I stayed in Japan for 10 days which might have been a short trip but it lived up to all my expectations.
Kyoto is without a doubt the most beautiful and fascinating city of the entire archipelago and a perfect fusion of the old Japan and the modern aspects of the Japanese culture. Just to visit the ancient city of Kyoto I would recommend you to spend several days because the amount of stunning temples, pagoda's and botanical gardens is dazzling and all around you.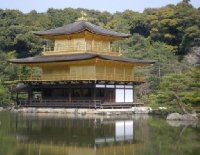 Kinkaku-ji Temple in Kyoto
Some of the sights that really impressed me include the Kinkaku-ji Temple also known as the Temple of the Golden Pavilion and the Ginkaku-ji Temple referred to as the Temple of the Silver Pavilion. Then there is the Buddhist Kiyomizu-dera Temple in the eastern part of Kyoto which also deserves a visit and from which you will be able to look out over the entire city. The Ryoan-ji Temple is known for its beautiful Zen garden.
The best way to explore the city of Kyoto is by foot and to discover all the small alleys of Gion, Kyoto's famous geisha district. Here you will walk around and amaze yourseld on every angle. Pontocho is a district like Gion where you will see Japan's traditional architecture, geisha's and tea houses along characteristic streets lit by traditional lanterns.
Today Pontocho is a mix of chique restaurants, geisha houses, brothels, bars and tea houses but most of all it offers you a peek into the traditional Japanese culture.
Walking down the streets of Sannen-zake and Ninen-zake after a visit to the Kiyomizu Temple the sight of the amazing cherry trees is simply jaw drapping and makes the whole place even more magical. The Philosopher's Walk, an appropriate name for this beautiful canal with cherry trees in blossom lined up at both sides if you come here in spring.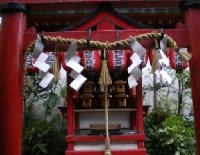 Temples of Kyoto
You will see the same picture enlarged if you walk along the Kamo River where you will also find a lot of nice little restaurants on the yuka restaurant platforms. A great place to come at night and and spend an enchanting evening on the river.
The food is in Japan is great and of course their specialty raw fish is prepared to perfection like only Japanese can. The two specialties would be sushi, dishes with rice, or sashimi which would be without rice. The sashimi brings out the real taste of the fish and especially the maguro or red tuna, the prawns and the lightly smoked eel dipped in sesame seeds are amazing! More difficult to eat for non Asian eaters but just as tasty sashimi dishes would be the squid and the octopus, or tako.