November 1st, 2010
The best time to go on a safari holiday in Tanzania or Kenya is without a doubt during the great wildebeest migration which takes place around May.
We wanted to go on a wildlife spotting holiday last year but unfortunately our travel agency told us that the time of year, wintertime, wasn't the best time to go.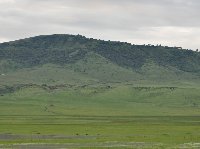 Tours Seronera
Of course Tanzania is worth visiting all year and spending your Christmas holidays there will definitely make up for the rest of the past year but prices go up a lot as well.
Besides, I wanted to be there in time of the great migration which I had heard so much about, let alone all the documentaries I made my boyfriend watch.
So we waited and left this May, travel destination: exotic Tanzania! The trip of a lifetime and I still can't compare it to any other place we have travelled to. The whole experience was just so intens, the people, the landscapes, everything.
And as far as the cliche about the safari tours go, they will change you and the way you see the world. Driving throught the plains of the Serengeti National Park made me realize how beautiful the world actually is and how big!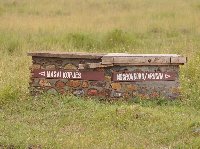 Tours Seronera
At the same time I thought about its fragility as new life is created it has to accept the harsh reality of being chased, literally, from its first baby steps. This time of year the Serengeti is full of life as wildebeests, zebra's, elephants but at the same time predators give birth keeping the cycle and the survival of the fittest going.
The safari tour was amazing and I will definitely return to Tanzania because I'm already starting to miss my Africa.