January 24th, 2011
Eventhough Naples isn't celebrated as Italy's most popular touristic getaway city and some italians made even consider this city a country on its own I would recommend visiting Naples anytime!
Me an my boyfriend have been to Italy many times and have developed a passion for everything this amazing country stands for, the great food, the best shopping and the warm people.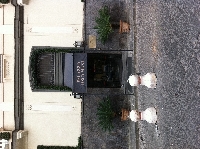 Tours Naples
All of those things plus a whole different way of experiencing Italy can be found in Naples, a city set apart from the rest.
We stayed in a great four star hotel called Palazzo Ducami in the best location to be found in Naples if you ask me! One downside would be finding the hotel though..and since we were arriving late at night this wasn't getting any easier.
After three hours of cruising all the senso unico traffic signs in central Naples our tom tom managed to get us to the hotel! Later the receptioniste explained us that all those one way signs have been reversed just this year or something making your gps go crazy..so every street that used to be a one way street still is one but now in the opposite direction!
The hotel, thank god, was amazing with beautiful rooms, clean bath rooms, tasty breakfast in the morning and strange enough completely sound proof which seems impossibile in Naples!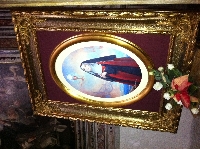 Tours Naples
The best thing about the Ducami Palazzo Hotel in Naples is its location which is right in the heart of the historic centre just two minutes away from Napoli Sotteranea and all the traditional food stall and restaurants around Via Tribunali.
Especially since we werent planning on exploring Naples by night it was great to walk out of the hotel and dine out around midnight and be back in a split second at the hotel. Not to speak of the food..wow!! The perfect Pizza Margherita for 3 euros like the good old Lira has never went away!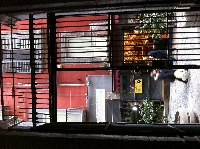 In total we stayed in Naples for three days and had an amazing time and holiday. Make sure to relax and enjoy this beautiful chaotic city but never loose your focus. I mean don´t wear your Nikon around your neck while exploring the Spanish Quarter or expect people to be fine with being photographed, they dont appreciate it..
If you dont mind all this you´ll have a great time and you´ll also be sure to return home with enough typical pictures of Naples and a travel experience you will never forget! I´ll add some pictures of our trip very soon!