January 25th, 2011
The Spanish Quarters of Naples are considered a no go area for tourists and in general not a safe neighbourhood to walk around in wheather you're from there or not..
But like with all forbidden fruits you can't visit Naples without taking a bite and at least get that one picture to show and prove to people that you were there!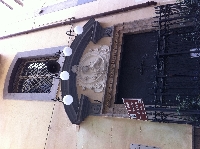 Travel Experience Naples
If this sounds like you, or me, than at least make sure you stick with a few basic rules.
Don't wander around at night in the Spanish Quarter as it really is what they will tell you, dangerous. During the day make sure you know a bit where you're going since walking around looking at your map will definately make you a prey just like wearing you expensive camera around you'r neck will..
We went inside the Spanish Quarter but just for the first block because the neighbourhood lies uphill and the further you'll go the further you'll be away from the main shopping lanes and of course the higher the risk something undisired might happen, especially if you don't feel at ease.
I did make some pictures but never of people ( very important rule :) and I only walked with my camera when spotted something to photograph or when people had passed me by. Also if you don't speak italian keep it down and don't talk loudly so everybody knows you're not from around.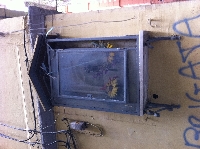 Travel Experience Naples
The Spanish Quarter itself is really characteristic for Naples and you will find a lot of interesting things to see like the colourful street banners and altars, the tasty food stands and the shouting graffiti.
If you just want to take a look you could easily visit just make sure you don't go in too far and respect the people who live there. To get back to the main Via Toledo just walk downhill again and you can continue your walking tour shopping and eating your way through Naples!