January 31st, 2011
In July of 2010 my husband and I went on an unforgettable trip to Alaska and had two entire weeks to enjoy the jewels of this gorgeous part of the world.
We flew from Victoria on Vancouver Island to Juneau, Alaska which on its own was quite an adventure but nothing could have prepared us for the showstoppers we would encounter further on the way!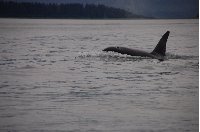 Tourism Admiralty Island
We made a real Alaska round trip inlcuding scenic flights to stunning Admiralty Island where we went bear hunting (!) and we went on several amazing wildlife cruises to spot seals, dolphins and of course the famous killer whale!
From Juneau where we spend our first few days we jumped on this exciting wateraircraft for a breath taking scenic flight and of course the long awaited bear spotting adventure on Admiralty Island.
From Admiralty Island we travelled to Gustavus where we stayed at the Gustavus Inn, the perfect base to explore gorgeous places like Glacier Bay and the the socalled national park.
Our time in Alaska was the best and a trip we will never forget. Below you'll find some of our dear memories:)