March 1st, 2011
The Bahia State lies in the northeast of Brazil and it's one of the most popular destinations withing the country for its mixture of cultures, great parties and splendid beaches.
Salvador da Bahia, or just Salvador, is the capital city of Bahia and the place to go if you're in for an all summer beach holiday with gorgeous weather, a beautiful bay filled with shiny boats and of course their successful owners.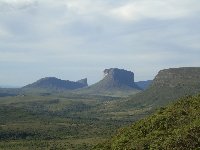 Travel Guide Salvador
Bahia is world famous for its typical historic centre, also known as The Pelourinho with its colourful portuguese colonial houses and shops.
It's no wonder this state throws the best carnival celebrations, everything looks just so exotic and cheerful.
I did manage to be in Salvador in time to enjoy this amazing time of the year, carnival and it really has no comparisons abroad..people dancing everywhere, drum basses, capoeira shows and some of the best food you'll every get to taste! There are certain seafood dishes which are delicious like moqueca, an amazing shrimp stew with tomato sauce and herbs mmmm yummie.
The great thing about Bahia is that you can really experience the presence of so many different cultures like African, Caribbean, Brazilian and Caucasian, all mixed together in every single aspect of the society like music, dance, cuisine, fashion and so on.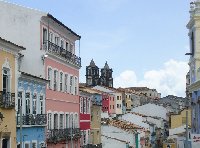 Travel Guide Salvador
If you feel like resting a bit from the crazy carnival in Salvador just head to the beaches but if you're in for a kick do what me and my girlfriend did and prepare yourself for a hiking trip you won't forget easily.
At about 400 kilometres inland from Salvador you'll find the Chapada Diamantina National Park named after the cliffs where diamonds were found in the mid 19th century. The best thing to do is to either join a hiking tour or plan your trip with a private guide who will be able to tell you more about the national park and lead you to the best panoramic views.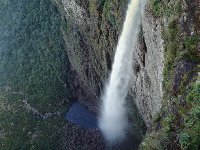 Below in the photo gallery I added some of the pictures taking duing the hike in the Chapada Diamantina National Park and as you can see the waterfalls are amazing!