March 16th, 2011
In February me and my wife enjoyed an unforgettable journey and spend a holiday of ten days in St Petersburg, probably the most fascinating city in Russia as for architectual wonders.
After arriving in St Petersburg we checked in at the Park Inn Hotel, also known as the Pribaltiskaya Hotel but since my Russian isn't what it's used to be I will stick with the Park Inn;)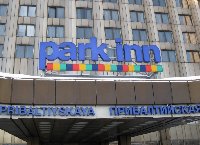 Holiday in St Petersburg
The Hotel was very nice and the staff polite.
My wife had arranged for all our bookings in St Petersburg and also the guided tours around the city.
Every day we went on a different tour always with a Russian speaking guide as English information is rare and it can be pretty difficult to find your way around let alone learn something about the Russian culture and history.
The guide, Irina, was amazing and spoke very well English which made the whole experience really pleasant. We visited the The Hermitage first, the largest art museum in the entire world and as you will go through my photo gallery you will catch a glimps of why.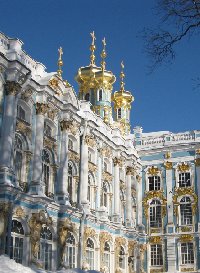 Holiday in St Petersburg
The whole building is a jewel with golden and hand painted decorations everywhere, a beautiful museum and definately the most impressive one I have had the chance to visit on my travels.
Other incredible places we encountered during our stay in St Petersburg included Palace Square, the colourful and impressive Church of the Savior on Blood, the golden-domed Saint Isaac's Cathedral, the main street of Nevsky Prospekt planned by Peter the Great and the Kunstkamera, Russia's first museum at the Neva Riverfront.
It was a beautiful holiday and we have some great travel memories which I hopefully have transmitted through my blog and photos.