July 23rd, 2011
I wanted to add some pictures of the boat tour me and my collegues went on during our stay in St Petersburg and which I forget to write about in my previous travel blog.
This is probably one of the sightseeing tours that I would strongly recommend when visiting St Petersburg because of the great sites along the canals like the gorgeous Church of the Savior on Blood which is of the main tourist attractions in St Petersburg and beautifully situated along the Griboedov Canal.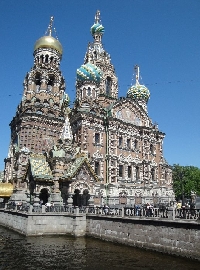 Holiday in St Petersburg
From the boat you will be able to take pictures through the glass roof which in our case was open because of the good weather but our boat also made several stops so that we could visit the church and take home some 'characteristic' souvenirs!