November 13th, 2011
After spending a night in Dusseldorf my wife and I left for our flight to St Peterburg where we would spend the first 2 days of our stay in Russia.
We love Russia and visited St Petersburg for the first time three years ago as we were invited by some of our friends to join us on a cruise.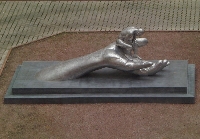 Holiday in St Petersburg
This time we planned a couples holiday with just us two to revisit the places we had loved during our first time in Russia and to discover new places as well.
We landed in St Petersburg and stayed at the fabulous Rocco Forte Hotel which was a true delight! Our room was very spacious and well decorated and we loved the hotel entrance, restaurant and staff's attention. I don't know how hotel standard's are in St Petersburg but this hotel will be a great place to remember!
We have spent two days of sightseeing and visited the Hermitage and other iconic places like the gorgoues Smolny Cathedral, Church of the Savior on Blood and the Old Saint Petersburg Stock Exchange, or Bourse, which houses the Central Naval Museum.