March 24th, 2011
I went on a business trip to Washington D.C. earlier this week and stayed two days at the Grand Hyatt Washington Hotel which was good. It wasn´t my first trip to the capital of the United States but it was very pleasent trip.
For anyone travelling to Washinton D.C. and wanting to do some sightseeing I would recommend staying one night or visit on a day trip as there are several attractions that you could visit on the same day.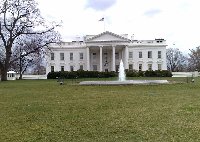 Tourism Washington D.C.
Of course the White House can´t be missed and in this time of year make sure to visit the National Mall where the annual National Cherry Blossom Festival will be celebrated.
The cherry trees were a gift of the Mayor of Tokyo to the city of Washington D.C. and the entire festival celerates the blossoming of the trees which symbolizes the beginning of Spring but also growth and new life.
It is a very nice thing to watch and there are a lot of great things going on, also for the little ones if you´re travelling with kids. The area in general is very much visited for its nice panorama over the Tidal Basin and of course because of the Washington Monument, an obelisk located in the west end of the National Mall and built to honor George Washington, the founder of the actual capital city of the United States and today the home of its President, Washington D.C.