May 6th, 2011
Madeira in Portugal is home to an extraordinary flora, rugged landscapes, challenging hiking paths, a rich culture and some nice beaches. This time of year but also the summer months are the perfect time to visit Madeira as you will be able to enjoy the nice weather and taste the highlights of local Portuguese cuisine.
Funchal would de the island's largest city and a great place to soak up the culture and learn more about the history of Portugal by visiting some of the stunning monuments like the Cathedral of Funchal. The harbour is a great place to go for a walk in the evening.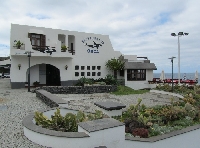 Travel Experience Madeira
We wanted to see several parts of Madeira so we decided to rent a car which was a great solution and gave us a lot of freedom and not depend on departing tours or opening hours.
Porto Moniz in the northwest of Madeira has a beautiful coastline and some nice places to relax, enjoy the panorama and have a bite for example at Restaurant Orca.
Since me and my wife love to go hiking and find this a very nice way to explore nature we were delighted to find such great hiking paths. In Madeira they have levadas which are a kind of aquaduct channels and which also serve as walking paths leading you anywhere!
Most of these levada's offer stunning views through beautiful countryside like the Levada do Caldeirão Verde. Information along the paths filling in on km and hiking difficulty were always provided which made for great daytrips. I hope you will all consider travelling to Madeira because it is a beautiful part of Portugal where you will also be able to enjoy the fine beaches and local traditions if you're not that much into hiking.