May 16th, 2011
Three months ago my family moved to Phoenix Arizona and after a few months of doing some hard work like finding new schools for the kids, decorating the new house and arranging all kinds of important things it was time to enjoy a family vacation.
As a family we had only been to Arizona on a family reunion weekend so there was still a lot to learn and see for us outside our new home in Phoenix.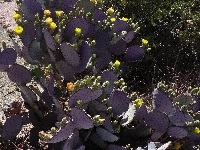 Vacation in Phoenix
We decided to rent a car and go on a road trip vacation to explore the wild side of this beautiful state. As a good mom I packed enough sandwiches to last at least the first week!
We had different types of accomodation booked but decided to see where our vacation would take us so we could change plans whenever we felt like it, a great way to travel if I say it myself.
We visited the Lost Dutchman State Park and had great weather to fully enjoy the beautiful scenery. We couldn't imagine this place being shut down as almost happend last year if it wasn't for a vital donation. The Superstition Mountains are breathtaking at sunset when it changes colors in all kinds of dreamy shades.
We also visit smaller towns on the road but the Roosevelt Dam, the Red Rocks of Sedona and the Gran Canyon were definately the highlights of our trip.