July 18th, 2011
This weekend I decided to take the kids to Calgary for a trip to the Calgary Zoo and spend a nice day out.
Especially now that they're on a summer break from school and we're not leaving for the holidays untill another week it seemed like a good idea to keep them from getting bored in the house!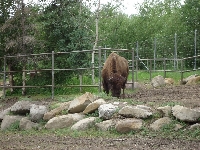 Tourism Calgary
The Calgary Zoo was a lot of fun and the kids had a great time looking at the animals.
I added some pictures which we took during the day and I would like to say that the Calgary Zoo has a great website where you can easily plan your day out with the kids.