May 4th, 2012
Last year I went on trip to Los Angeles with my friends and Hollywood was one of the best places we visited. We just had so much fun road tripping.
I actually got my first tattoo in Hollywood which still reminds me of the great time we had but we also went to the Universal Studios, the Walk of Fame, the Chinese Theatre and all of those tourist hot spots.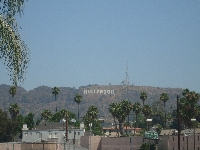 Trip to Hollywood
We also made trips to the beach and chilled at the Hard Rock Cafe, the Cinegrill and so many other places. Hollywood is the perfect place to go out, have fun and get a little crazy.
Just take a day out to explore it and head back to the California coastline for some beach time. If you ask me the combination between Los Angeles fun and the incredible beaches is the best and I would love to head back there!