March 22nd, 2010
After a 12 hour flight I had finally arrived in the United States, the land of opportunities.
For three weeks I would stay in Los Angeles to study at a music school together with other ritired rappers and guitar playing hippies, a real experience!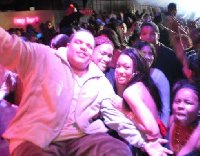 At a party in Los Angeles.
The schools in America close about a month after the ones in Europe so it was the perfect opportunity to enjoy an experience abroad without having to miss out on anything back home.
Besides staying on the campus made my trip to L.A. also less expensive.
Upon my arrival I was welcomed by the school committee to make sure all the formalities were in order.
They gave me a room in one of the dorms where I met some amazing people and made friends with the girls who really made me feel at ease and helped me to fit in in the group.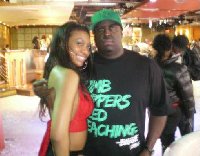 Dumb rappers need teaching..
Everyday I had about three or four hours of music lessons which were actually really fun.
There is a possibility to choose your own courses and study schedule so I decided to take lessons from 11 am till 15 pm. The rest of the day I spend with my new friends and getting to know Los Angeles a bit better.
At night we went to some amazing parties where I met a lot of nice people. The world of rap music really surprised me in a positive way and I was blown away by the value it has in the American high schools, a total must!
I even participated in some of the rap events which were amazing. I never was a real fan of rap but I have to say that I got a great vibe from it all and I would definitely recommend a three weeks stay at the campus of a music school to anybody who's looking for a unique and positive experience abroad!