May 11th, 2010
There are too many great attractions in London. It' s a difficult task to narrow down the top attractions.
London Eye
At 135 meters high, the London Eye is the world's tallest observation wheel. Located on the banks of the River Thames, it offers unparalleled 360-degree views over London. It has won 75 awards for national and international tourism, and promises an unforgettable experience at a great price.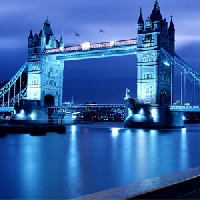 London at Night
There's also a Fast Track tickets that allow you to skip the lines and check in just 15 minutes before your flight and Champagne Flights are also available to really make your London Eye flight sparkle with a glass of Laurent-Perrier
Tower of London
The Tower of London has been part of British royal history for nearly 1,000 years. This exceptional UNESCO World Heritage site is a great day out and holds daily exhibitions and events throughout the year. On a Tower of London tour, you will explore a millennium of British history in one day.
Tower of London history dates back to the 11th century. Romans once occupied it, and William the Conqueror built Europe's first fortress there. Over the years it has served as a royal palace, a prison, an execution site, an arsenal, a mint, a wild animal keep and a jewel house!
Original London Sightseeing Tour
Jump aboard the hop-on hop-off London tour buses and be guided through the city's past and present by friendly live guides and a choice of recorded language commentaries. Join the free Thames river cruise and take advantage of the many special offers available to The Original London Tour passengers.
Experience the best of the capital city with the original of the London bus tours! See the famous sights of London while traveling on an open-topped double-decker bus, an iconic mode of transport which is part of the city's history in itself. All the buses are modern and comfortable, making the tour suitable for all the family.
St. Paul's Cathedral
Majestic, timeless and atmospheric, St Paul's Cathedral in London welcomes thousands of visitors through its doors every year. With the historic £40 million restoration program now nearing its completion, there has never been a better time to visit.
St Paul's Cathedral is an iconic feature of the London skyline and a must-see for anyone visiting London. Designed by Sir Christopher Wren in the late 17th century, the Cathedral is a true masterpiece, complete with a magnificent interior, breathtaking vantage points and, of course, that world-famous dome.
Kensington Palace
Grade I listed Kensington Palace has been a royal home for over 300 years, providing a residence for Princess Diana and Princess Margaret among others. Although parts of this stunning palace still remain private, you can gain a fascinating insight into how the royal family lived and still live today.
Kensington Palace tours include highlights such as the King's staircase, which is painted with images of George I's court and its characters. You can see Queen Victoria's bedroom, the place where she woke to discover she had become Queen of England at just 18 years old.
Windsor Castle
Windsor Castle is the largest and oldest occupied castle in the world encapsulates 900 years of British history and covers an area of 26 acres.
A visit to the Castle includes the magnificent State Apartments, furnished with world-famous works of art, St George's Chapel, the burial place of Henry VIII, and Queen Mary's Dolls' House - a masterpiece in miniature.
The London Dungeon
Transport yourself back to the darkest moments of the capital's history within the deep depths of the London Dungeons. Live actors, shows, interactive special effects and two fantastic rides ensure that you face your fears head on in this unique ninety-minute experience.
Everything that you see is based on real historical events, from Jack the Ripper to the Great Fire of London and the Black Death plague. Now also with two scary rides, the London Dungeons provide a thrilling and fun experience that will leave you screaming for more! Are you brave enough?
Madame Tussauds
At Madame Tussauds London, you will come face-to-face with some of the world's most famous faces including Britney Spears, David Beckham, Angelina Jolie and even the Queen! There are no bodyguards or velvet ropes here - you can get as close to the stars as you want.
Experience the glittering world of celebrity in Blush, a star studded party where your name is guaranteed to be on the list. Also be prepared to accept your challenge in the only Big Brother Diary room outside the BB house. Madame Tussauds has invited all of the film stars from all eras and genres in Premiere Night and you can enjoy the plot twists as you step into a Bollywood extravaganza.
Shakespeare's Globe Theatre Tour & Exhibition
Shakespeare's Globe Exhibition is the world's largest exhibition devoted to Shakespeare and the London in which he lived and worked. Included in your Exhibition ticket is a 40-minute guided tour of the Globe Theatre. Expert guide-storytellers provide fascinating tours of the auditorium, vividly recreating colorful stories of the 1599 Globe and the reconstruction process in the 1990s and how the 'wooden O' works today as an imaginative and experimental space.
Discover how shows were produced in Shakespeare's time, from writing and rehearsals to music, dance and performance. Find out how special effects were produced and listen to recordings from some of the most memorable Shakespearean performances ever. Join the cast and add your own voice to a scene recorded by Globe actors, then create your own Shakespearean phrases in the word jungle. Watch a sword-fighting display and browse the costume collection, where you can learn about the extraordinary methods used in creating clothes 400 years ago.
Bateaux London
Relax on a lunch or dinner Thames cruise with Bateaux London, where menus are freshly prepared on board by the team of experienced chefs. The boats provide stunning views of the city while you dine, providing the ideal venue for romantic dates, corporate events, private functions or simply a great dining experience.
Lunch cruises last for 1.5 hours and include an informative commentary. You will sail past Westminster and the Houses of Parliament, then on to Canary Wharf before returning. These relaxing Thames river cruises provide an ideal addition to a day out in the city, as well as a great alternative to a normal guided tour.