November 8th, 2010
Last month I've on a field trip to the United Kingdom, to visit London with my classmates.
We had a lot of fun during our time in London and especially during our time off the touring programme when we could go shopping or have a drink by ourselves.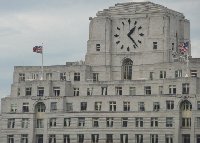 Holiday in London
Topshop was my favourite shop and they had so many nice things!
We also did a lot of sightseeing around London, which was pretty cool and I really loved the traditional bus tour where you can sit in the upper half of the bus.
London Eye was a great attraction and the view of London was beautiful and perfect to make pictures.