November 29th, 2010
Eventhough Christmas might still be a month away I already got a taste of the traditional English Christmas celebrations in London last week.
I went to London on a short vacation with my girlfriend and the whole Christmas feel and atmosphere was amazing. Especially around Carnaby Street, Oxford Circus and Hyde Park the decorations were gorgeous.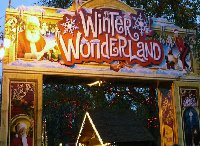 Tourism London
Not to speak of the shopping district at night! The entire building of Harrods was draped in Christmas lights and of course London Bridge and London Eye were shining as always.
A beautiful time to visit London, I´d say and we might just make a comeback this December!