May 19th, 2010
After on stay on Antigua and Barbuda we continued our journey down south in the Caribbean Sea and booked our flight to Montserrat, also known as the the Emerald Isle of the Caribbean.
We took a tiny airplane which fitted up to 6 people and left the island of Antigua behind. Our flight went fine and we had some amazing views of the Caribbean Sea.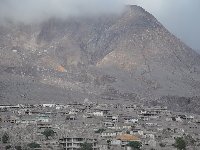 Holiday in Saint Peter
As we approached the Island of Montserrat we could see the enormous and no longer dormant Soufriere Hills volcano sitting on the islands shore just behind the former capital of Plymouth.
As we got closer we could see the catastrophic consequences the volcano's eruption has had for Plymouth as volcanic ash ruined most of the buildings and facilities.
We stayed at the Gigerbread Hill Guesthouse in Saint Peters and rented a jeep to be able to get around on the island. The 4wd worked out great as road conditions in same places were rather poor due to heavy rain fall.
We went to visit the Montserrat volcano observatory to see exactly what is happening at the Soufriere Hills volcano as this year the volcano is showing a significant and increased activity.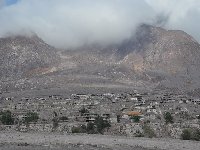 Holiday in Saint Peter
We were told there was a volcanic explosion last February which caused a column of volcanic ash reaching Antigua and Guadeloupe, something to look out for!
The observatory was very educative and it helped us get a better understanding of this island. We also took a boat ride along the coast up to Plymouth where we could see exactly how powerfull the Soufriere Hills volcano is.
The remaining days on the island we esplored Montserrat's east coast and the different bays and beaches south and north of Saint Peters.