May 28th, 2010
South of the Island of Montserrat there's the archipelago of Guadeloupe, a French island group with Basse-Terre being the largest city and the capital of Guadeloupe.
We arrived at Pointe-à-Pitre International Airport which is located on the Grande-Terre Island which is separated from the Basse-Terre island by the narrow Salt River but connected by the Pont de l'Alliance bridge which allows you to drive over the N11 Highway between the two islands.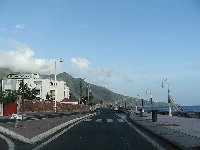 Holiday in Basse Terre
Your stay in Guadeloupe will go a lot smoother if you're able to rent a car so you can choose to visit different parts of the island as roads are of pretty good quality.
In total Guadeloupe has five islands and whilst you can drive between the islands of Basse-Terre and Grande-Terre you will need to take a domestic flight to reach the islands La Désirade, east of Grande-Terre and Les Saintes and Marie-Galante in the south. If you prefer not to fly you can also travel by ferry.