June 25th, 2010
Being the neighbour of Honduras Nicaragua was our logical next travel destination on our backpacking adventure so we bought a small travel guide and made our way to Granada, one of Nicaragua's most popular cities.
Granada has some nice tourist attractions which are described in any Granada Travel Guide and often include the Cathedral of Granada which can be seen from all over town and brights up the center of Granada with its beautiful coral and yellow features.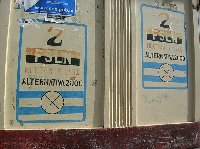 Travel Experience Granada
Walking through the city center of Granada you'll notice that these bright colours are very common for Nicaragua and South American architecture in general.
Plaza de la Independencia is another good example with its beautiful colonial buildings and Granada is known, according to our travel guide, as one of Nicaragua's most beautiful cities considering their rich historic value and colonial architecture.
From Granada we also visited Leon which is located north of Lago de Managua which is almost twice the size of the first and again known for its beautiful buildings and historic center.
Again we followed the travel tips and advice from expert travellerd in the Nicaragua travel guide and visited the Cathedral of Mary's Assumption which is gorgeous with the lion statues in front of it. We also explored the local market which was really nice. People were friendly and asked where we were from and one old lady even invited us for dinner!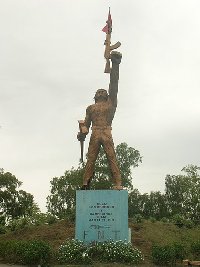 Travel Experience Granada
Travel safety in our case was not a problem and we always felt very welcomed and at ease. There are many guesthouses to choose from and locals won't hold back from reveiling their local inside tips of travel advice. Just make sure you go prepared and with a sane dose of curiosity for the country, its attractions but also its people and you'll experience Nicaragua at its best!