July 14th, 2010
Together with a group of friends we rented an appartment in Redondo Beach where we stayed for a month to explore California.
Redondo Beach is a nice seaside city with, like the name promises, beautiful beaches to relax in the weekends. During the weekdays we travelled to the surrounding cities like Los Angeles and San Francisco.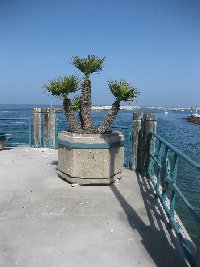 Tours Redondo Beach
Redondo Beach Pier is a great place to hang out as well as here you'll find some of the best restaurants in town and if you're heading here make sure you taste the seafood, its exquisit!
Besides the Pier I also loved going running in the morning alongside the beach, made me feel so relaxed and it's a great way to start the day.