July 15th, 2010
From Redondo Beach we made a bus trip to San Francisco, in the northern part of California. San Francisco is maybe one of the nicest cities in the United States as far as I'm concerned, it just has everything!
We had been planning a trip to San Francisco since our first week in California and had heard a lot of positive things from other friends who had been there.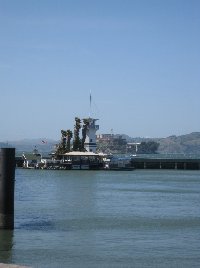 Trip to San Francisco
We didn't want to go on a day trip to San Francisco so we planned to stay there for several nights as well.
The bus ride to SF took forever eventhough we had a lot of fun and made some very utile stops at McDonalds and Starbucks..
From Redondo Beach to San Francisco, a small traffic jam included, the bus took about eight hours and I actually fell asleep at the moment in which we arrived in SF.
The next morning, bright and early we went sightseeing in the center of San Francisco and had great weather. I loved going on the cable cart which was pretty cool as the streets went up and down over the hills.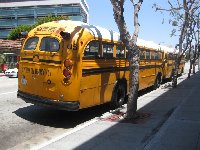 Trip to San Francisco
Of course we also went to visit Alcatraz, the world's most famous prison from which nobody could ever escape. Well, that is untill 1962 when John Scott made it out and brought the Alcatraz mythe to an end. I must say, I look it a lot better as a tourist attraction!
O and a must see besides Alcatraz would be Fisherman's Wharf with all the lazy sea lions resting on the pier:) An amazing sight!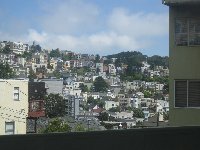 We also visited colourful Chinatown which showed a completely different side of San Francisco and had some amazing sushi in store.