July 26th, 2010
San Francisco is my one of my favourite places visited so far. The city is very calming and offers a lot of nice things to do and see. I went to San Francisco on an exchange programme for 5 weeks and lived there in an appartment shared with other students.
I loved exploring San Francisco with my friends, by myself or with the entire class as we did some field trips like the one to Alcatraz, the world's most talked about prison.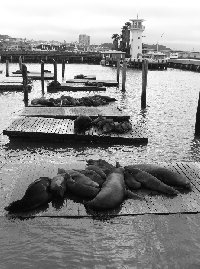 Tours San Francisco
It was pretty cool to actually go there and see the prison from the inside.
They also told us about how the prisoners lived and showed us the different areas that were part of their every day routine like the washing room and even the cell blocks.
I couldn't imagine how it was trying to break out of Alcatraz but a lot of people tried to. Alcatraz was one of the best field trips and one of the most popular things to do and see in San Francisco.
Of course the Brooklyn Bridge and Fisherman's Wharf offer some tough competition:) But where to start? San Francisco is a city where you can do your shopping literally untill you drop as I've never seen bigger shopping malls! God, it must have been at least twenty floors and a Starbucks on every floor, well that of course is alway a good thing. Loved Macy's and the view is spectacular!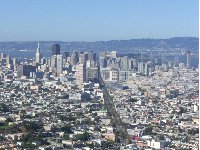 Tours San Francisco
The seals at Fisherman's Wharf Pier 39 are adorable and great for some nice pictures. Fisherman's Wharf is also a nice place to head to if you want to go for a drink or grab something to eat.
Other parts of San Francisco that are nice are the hippie quarter near Haight and Ashbury Sts, Civic Center, Little Italy, Chinatown, North Beach and the Japanese Tea Garden at the Golden Gate park.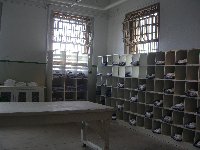 For sports fanatics a visit to the San Francisco Giants Stadium is a must and so we went..Didn't understand much of the game but the experience was pretty cool:) In the weekends we also went to Stinson Beach which is located north of San Francisco and a great place to escape the city and relax.