July 18th, 2010
I was one of the lucky ones being able to visit the beautiful country that is South Africa. Surprisingly I wasn't there for the World Cup 2010 but simply to enjoy the holiday of a lifetime.
I left for South Africa in March together with my two best friends and we had decided to book at least the accomodation in Cape Town for the first three days so that from there we had the time to decide what we wanted to see and where we wanted to go.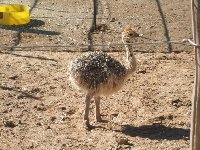 Where to go in Cape Town
Before departure I had seen some pictures and already heard a lot about the Garden Route, a famous route along the coast of South Africa from Cape Town.
I knew this was an opportunity of a lifetime and so I convinced, as far as it took any convincing, my girlfriends to join me on the Garden Route.
We booked our Garden Route tour at a local tourist agency in Cape Town which made everyting real easy for us. They provided us with a map, accomodation and a stamped itinerary of the Garden Route.
We were so excited about this tour and it turned out to be even better! We stopped at so many nice places like Mossel Bay, Oudtshoorn,Knysna, Wilderness, Plettenberg Bay, Jeffrey's Bay, Tsitsikama and Suiderstrand to take our pictures at the southernmost tip of the African continent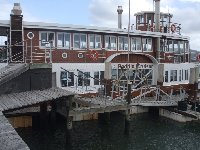 Where to go in Cape Town
The most exciting thing about the whole Garden Route adventure must have been my bungee jump from the Bloukrans Bridge, the highest commercial bungee jump in the world!
But also the wildlife spotting was amazing on the Garden Route. We went to see the penguins in Mossel Bay and visited an ostrich farm in Oudtshoorn.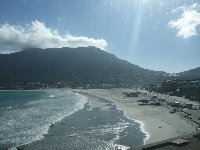 As for nature..the beaches were amazing and the Two Heads rock in Knysna made our day, especially when we discovered we were going on a boat trip over the lagoon to get a view of the city from on top of the rock!
What can I say, Cape Town, the holiday of my life and the Garden Route, a must do tour for any traveller in South Africa.