November 11th, 2010
South Africa has been on an universal top travel destinatio's list for ages and is probably the most travelled country of the African continent.
Last February my boyfriend and I left for a two months travel adenture to South Africa, kicking off our exciting plans in Cape Town, the capital city and a beautiful place especially in this time of year.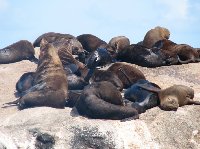 Travel Guide Cape Town
There are many sites in and around Cape Town that are worth a visit or a day trip and I will try to list some of the things we did during our stay there.
First of all Cape Town City, you could easily spend a few days of sightseeing to explore the different neighbourhoods and find your way in this hectic place.
As for day trips we went on a boat tour to Robben Island, the prison island that was compared to San Francisco's Alcatraz and sadded the history of South Africa during apartheid when Nelson Mandela was held prison here.
Today it's a common tourist attraction but still a must visit if you're interested in the hictory of South Africa and the importance of change.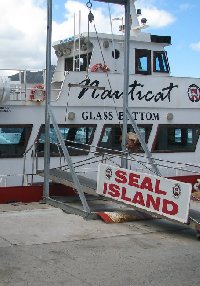 Travel Guide Cape Town
We also made a boat trip to Seal Island which was beautiful and we got some really pictures of these curious mammals sun bathing and jumping around our boat.
Cape Town is definately a place where you can go wildlife spotting without entering a game reserve and another good example are the penguins at Cape Point at the southeast corner of the Cape Peninsula.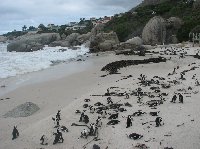 You can follow the penguin colony, which exactly is to be found at Boulders Beach, near Simon's Town and Cape Point, during the day by walking over a wooden boardwalk which will take you up the beach.
These are some of the amazing places we went to see around Cape Town but there are many more!