September 8th, 2011
With our family we enjoyed an incredible safari holiday arranged with Kuoni and departing from Cape Town in South Africa. We had the holiday we had always dreamed of and I can really recommend this tour operator for their service and great quality in the travel industry.
Packages might cost a little more than with other travel agents but it is well worth it and we could not have asked for better guidance on our jeep safari tours through the Sabi Sands Game Reserve and the Kapama Game Reserve.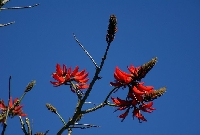 Travel Blog Cape Town
We were granted the time to take pictures on every occasion and our ranger filled us in on every wildlife fact which was great for the kids!