August 12th, 2010
One of the trips that I will never forget is the trip I made through the South of Africa starting, where else could it be, in South Africa and making my way from Cape Town, on the West Coast all the way to Nelspruit in the East and from there on through Zimbabwe, Botswana and Namibia.
I made this trip earlier this year together with to of my best friends, Dave and Rick. We all had the idea to leave for a big travel adventure after our graduation and so it happened.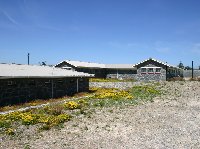 Travel Experience Cape Town
We landed in Cape Town where we spend our first days on African soil.
One of the things that made a huge impression on me was the Robben Island Tour we did.
Seeing and experiencing the prison where Nelson Mandela himself was held for so many years did something to all of us and the entire tour arount the prison and Robben Island touched us deeply.
We booked a tour to Robben Island which included the ferry ride from Cape Town to Robben Island and a guided walk around the island.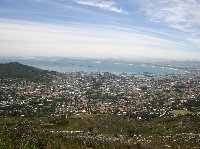 Travel Experience Cape Town
I didn't expect they showed us everything we did get to see and it was really quite shocking when they showed us the former cell of Mandela.
Besides the cell blocks the tour included a look at all the different spaces of the prison and a walk around the island. Cape Town is a beautiful city with a lot of nice things to see but Robben Island is part of its past and this is the place where things changed so I would definitely recommend people travelling to Cape Town to go and see it.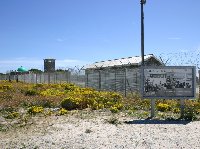 It also makes you understand more about the country you're travelling in and appreciate the liberty you have to do that.
After our impressive day at Robben Island we got back to Cape Town by ferry and spend our other days sightseeing.