July 30th, 2010
Sarajevo is the capital of Bosnia and Herzegovina, a country which has suffered a lot during the Bosnian war but is also fighting for a better future, that wants to make Sarajevo a travel destination for visitors and a place to celebrate life.
Today Sarajevo is not just the capital city of a country that has been hurt but also of a Bosnia and Herzegovina that is rising and known organizing great celebrations and events like the Sarajevo Winter Festival, the Sarajevo Jazz Festival and the Sarajevo Film Festival which is the most important film festival in the Balkans and a big event of gathering for both locals and international guests.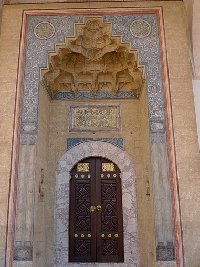 Where to go in Sarajevo
But Sarajevo is also a very beautiful city without all the celebrations and it's very surprising to see how here different religions that collide in other countries seem to coexist in peace and general acceptance.
We visited different sacred sites like the Ferhadija Mosque, the Tsars Mosque, the Serbian Orthodox Cathedral of the Nativity and the Catholic Cathedral of Jesus' Heart which is the largest church of Bosnia and Herzegovina. Sarajevo can be divided into different municipalities but especially the city's Old Town is very charming and great for sightseeing.