August 28th, 2010
From Denmark we had taken the ferry to the Faroe Islands and after our relaxing stay in Torshavn and having seen some very interesting sites we took a second ferry to Iceland.
In Iceland we travelled along the south coast starting in Jökulsárlón driving in western direction all the way up to Reykjavik.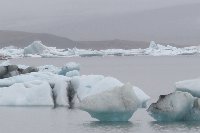 Travel Blog Jökulsárlón
The Jökulsárlón Glacial Lagoon has been growing larger throughout the years as the Icelandice glaciers are melting more quickly than ever.
Jökulsárlón is a popular place with tourists who come here to go for a boat ride on the Jökulsárlón Glacial Lagoon and believe me this is not your ordinary boat tour.
The boat we toured the glacial lagoon with is specially desgined to float in between the many ice blocks and large pieces of icebergs melting of the Breiðamerkurjökull glacier.
While before heading into the water the boat looks more like a sort of truck with massive wheels underneath it these will dissapear as soon as the boat hits the water.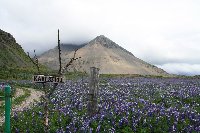 Travel Blog Jökulsárlón
Our Jökulsárlón Glacial Lagoon tour was definitely one of the highlights on our journey through Iceland and the views were absolutely spectacular. Jökulsárlón is also the largest glacier lake in Iceland so a boat trip through this magical landscape will leave you with some unique pictures and some great stories to tell back home!
From the Jökulsárlón Glacial Lagoon we drove in direction of the Skaftafell National Park and later to Skogafoss where another of Iceland's nature wonders was waiting for us and where we visited the beautiful Skogafoss Waterfalls.